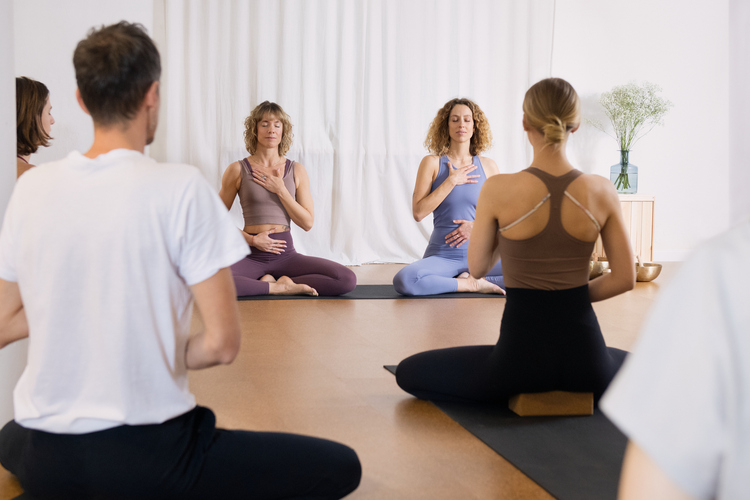 About Living Grace Yoga Institute
Living Grace Yoga Institute offers transformative programs and continuing education for yoga and meditation teachers, those who wish to become teachers, and those interested in personal and spiritual development.

Founded by experienced, passionate yoga teachers, our courses are carefully curated and designed to fulfill an expansive education, as well as personal liberation – and ultimately aim to lead towards a purposeful and joyful life.

Respecting the traditional roots of yoga, our contemporary programs foster a mindful 'yoga for all' approach. We encourage you to step into your unique practice as a teacher, and guide you to support others living a healthier life, meeting the demands of modern society with poise and grace.

All yoga programs are certified by the Yoga Alliance.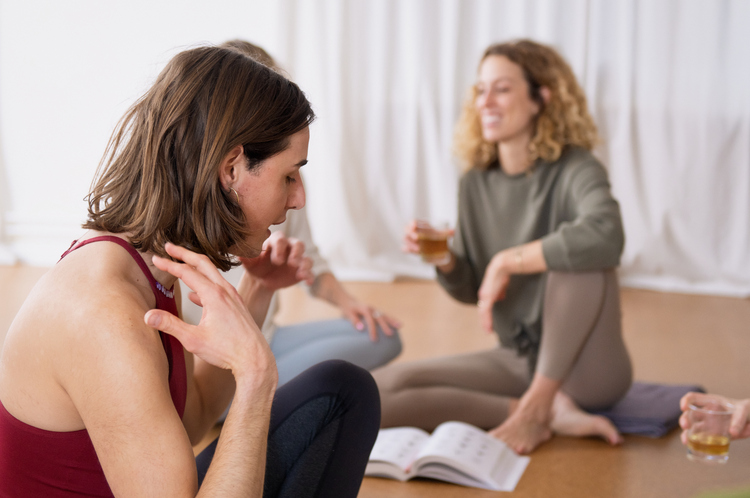 Commitment
Yoga means union. It is inherently linked with social justice. We believe that by fostering connections with underrepresented groups, the western yoga landscape can flourish; Living Grace Yoga Institute is committed to facilitating inclusive and accessible yoga.

With this intention, Living Grace Yoga Institute offers scholarship opportunities for BIPOC, LGBTQ community members, and members of marginalized communities. Our space welcomes all bodies, genders, sexualities, religions – and all those respectful of others.

We take full responsibility for minimizing our impact on the world, including the ecological sustainability of all our actions and operations.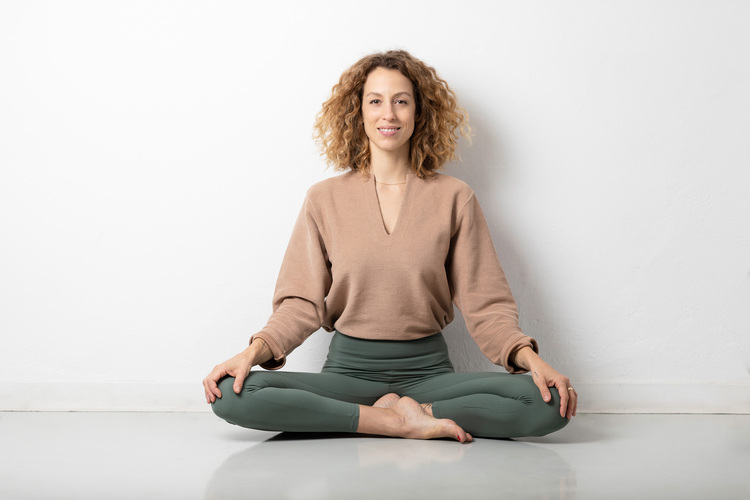 Jenny Hirtz (Co-Founder)
Jenny Hirtz is a certified yoga teacher based in Berlin. She has traveled and lived all over the world; wherever she goes, yoga is her faithful companion. She initially was trained in India under the guidance of traditional teachers, who instilled in her a profound practice, free from any judgment and competition. For the past six years she has been sharing her passion full time in classes, seminars, yoga teacher trainings and retreats all over Europe.

'Yoga to me is never just about the physical, but I believe the body is an instrument that allows us to easily connect to the present moment. It is a portal to our intuition and inner wisdom, through which we can achieve profound and holistic well-being.'

Jenny is registered as E-RYT 500+ and YACEP with yoga alliance and holds the following certifications. She has furthermore studied and continues to attend ongoing education with internationally renowned teachers such as Mark Stephens, Simon-Borg Olivier, Rocky Heron, Dr. Ronald Steiner, Surinder Singh, Moritz Ulrich, and many more.

Hatha and Asthanga Vinyasa Yoga (300RYT) - Shiva Yoga Peeth, Rishikesh
Traditional Hatha Yoga (200E-RYT) - ShivaShakti Yoga School, Goa
Yin Yoga (25hr YACEP) - Power Yoga Germany, Hamburg
Mobility Mapping for Vinyasa Flow (20hr YACEP) - Rocky Heron, Berlin
Restorative Yoga and Meditation (25hr) – Helen Meyer & Lorna Neuber, Berlin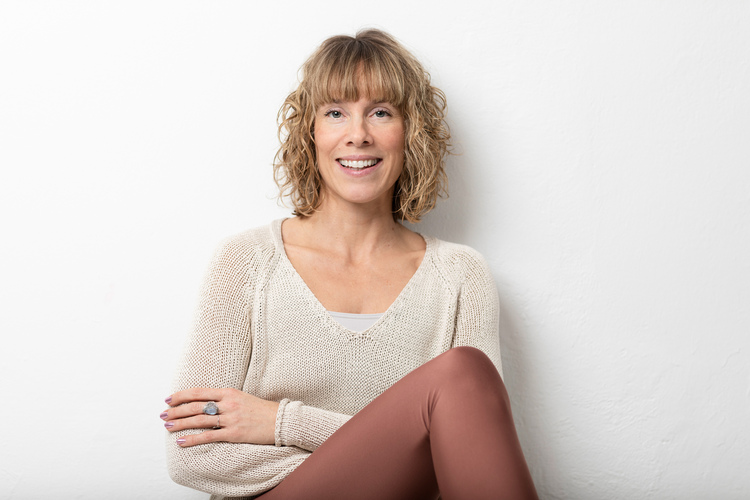 Inanna Fronius (Co-Founder)
Inanna Fronius is a passionate and experienced full time yoga teacher. Her love for yoga has led her all over the world and allowed her to study with many different teachers and lineages. The versatility and richness of the yoga practice never cease to amaze her and what started out as a movement practice has long become a way of life. Since five years Inanna shares her knowledge and love for yoga through teacher trainings, classes, retreats and workshops. She experiences every day through her practice how the ancient and modern teachings of yoga offer the tools to actively create a more joyful, mindful and healthy life. Therefore, her deepest wish is to support and guide others on their unique path to create the life they truly want.

Inanna is registered as E-RYT 500+ and YACEP with Yoga Alliance and holds amongst others the following certifications:
Hatha Yoga (500 hrs) – Yog Peeth, Rishikesh
Advanced Vinyasa (200 hrs) – Denise Payne, Bali
Gokul Yoga (300 hrs) – Gokulachandra, Bali
Vinyasa Yoga (300 hrs) – Dylan Werner, Munich
Yin Yoga (25 hrs) - Power Yoga Germany, Hamburg 
Restorative Yoga (25 hrs) – Lorna Neuber, Berlin
Vinyasa Yoga Teacher's Intensive (40 hrs) – Rocky Heron, Berlin

She has additionally studied with internationally renowned teachers such as: 
Ana Forrest, Kino MacGregor, Kathryn Budig, Chelsey Chorus, Elena Brower, Anodea Judith, Sarah Powers und Patrick Beach and many more.

www.inanna.yoga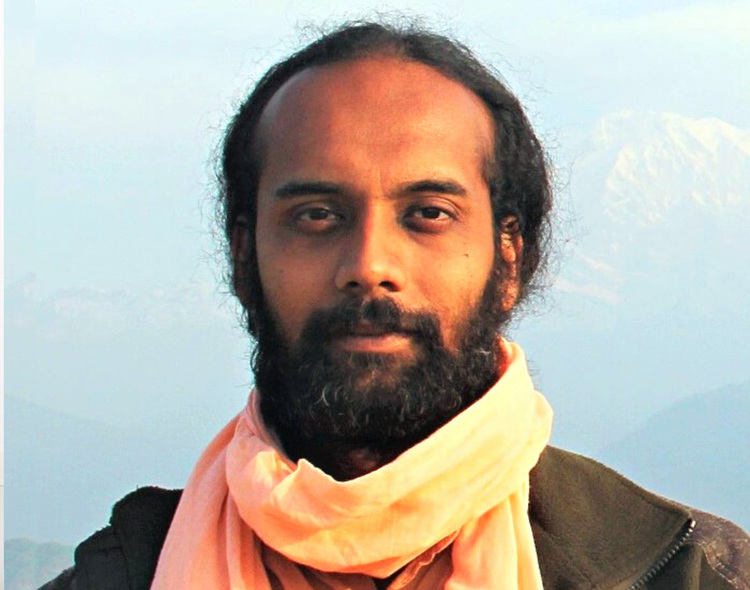 Prasad Rangnekar (Guest Teacher Philosophy & History)
Prasad Rangnekar, E-RYT500, is a Yoga Educator based in India who teaches in over 15 countries for the past 27 years. He has been a student practitioner of Yoga for the last 37 years, studying both, in traditional lineages, as well as academically, with a Master's degree in Philosophy. As a transformation guide using Yogic methods he is regularly invited to speak at Indian Embassies, The European Commission, Yoga conventions, Schools, Corporate bodies, and Charity organizations. He has established close-knit student communities globally and is engaged in various social initiatives, especially through his 'Women Yogis of India' seminars that raise funds for women-focused charities. Prasad has been conducting 200 & 300 Hour Teacher Training for over a decade and also runs a free student resource Youtube channel that has over 350 videos with hundreds of hours of content.

www.prasadrangnekar.com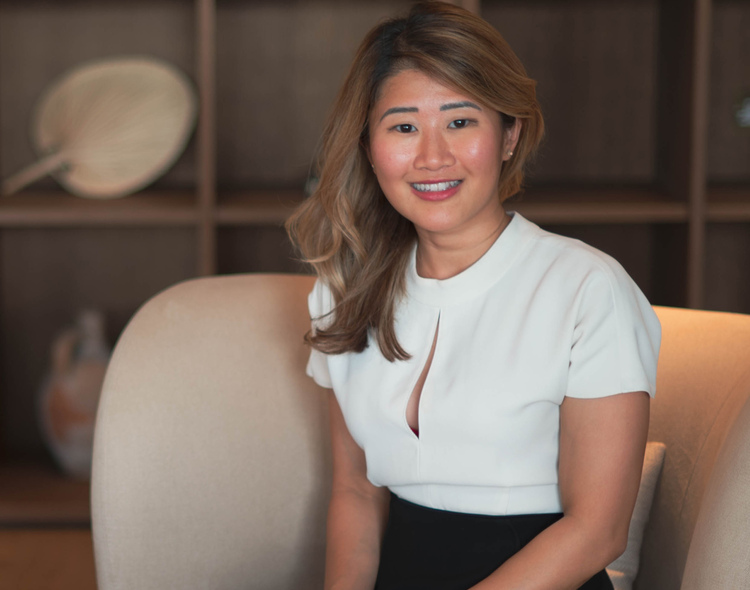 Dr Imelda Juniarsih (Guest Teacher Anatomy)
Imelda, a medically trained yoga anatomy teacher, a movement creator at heart. She has spent over a decade practicing with the best teachers in the world and completed her YTT with both Dylan Werner and Patrick Beach. Her teaching methods combine science & research (anatomy, physiology, and pathology) with yoga practices to empower students & yoga teachers to understand movements from a more science-informed perspective. Her strong background in Medicine and Science allows her to intelligently sequence dynamic classes to balance strength, viscoelasticity and flexibility.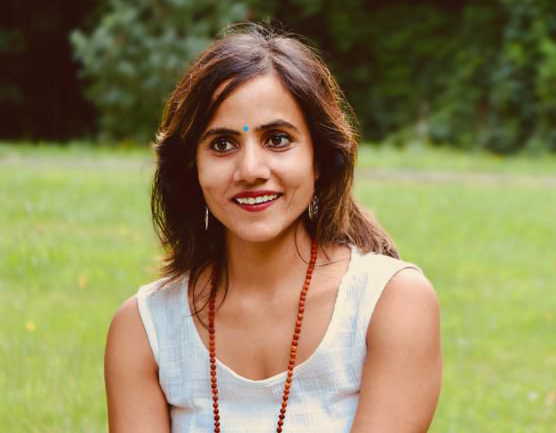 Neha Pugalia (Guest Teacher Mantra)
Neha is a compassionate Yoga and Ayurveda therapist and energy healer. With a deep-rooted passion for the practice, she has honed her craft since childhood, learning and embodying the traditional values and teachings of Yoga, Mantras, and Meditation. As the founder of Yogic Escape Yoga & Wellness studio in Berlin, she has touched the lives of countless individuals, empowering them to find peace, balance, and overall well-being through her teachings. With a mission to help others, Neha is dedicated to the true essence of Yoga, which she sees as the union of the soul and true consciousness. She encourages her students to train both their bodies and minds through physical exercise, meditation, and breathing techniques, and always leads by example. When in India, she selflessly gives back to society by teaching Yoga to underprivileged tribal children.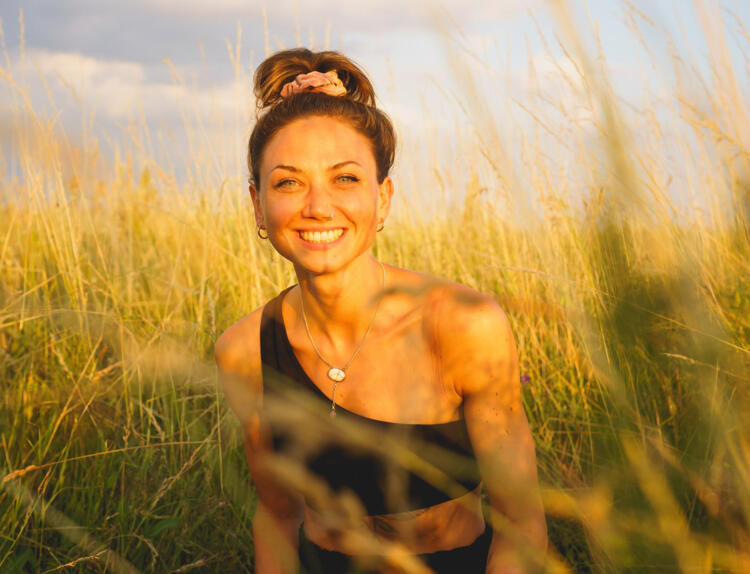 Sabeth Glasmeyer (Guest Teacher Anatomy & Physiology)
Sent to kids Yoga by her mother when she was 9 years old, Sabeth became familiar with the physical aspect of Yoga at a very young age. In her early twenties she got back to it, finding humble guidance and introspection without judgement that nourished both her physical and mental needs. After years of self practice, she attended her first Yoga Teacher Training in India in 2019 and is happy to be teaching ever since. Her job as a doctor and psychotherapist grounds her in a western anatomical and psychological understanding - yet she feels deeply rooted in her spirituality which is constantly growing with her own Asana and Bhakti practice.
She holds the following certifications:

500 hrs YTT Multistyle, Guru Mahi (Dharamshala, India)
Yin Yoga YTT, Nancy Jovanovic (Berlin, Germany)
Bhakti YTT, 2023 Mercy Ananda (Baja California, Mexico)