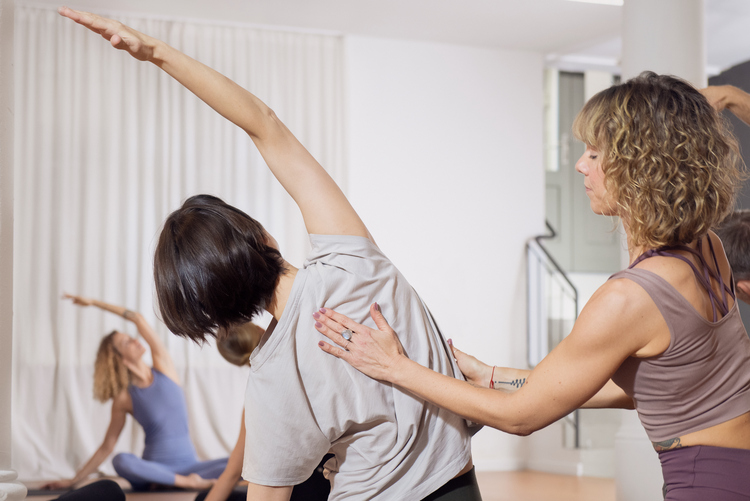 Up-level With Personalized Coaching For Yoga Teachers
Ask us anything! We believe that knowledge is meant to be shared and passed on to pave the way for the next generation of yoga teachers. You can benefit from our extensive knowledge in the yoga world by booking private coaching with our founders Inanna and Jenny which are tailored exactly to your needs.

Whether you are looking to get started after your teacher training or if you wish to elevate and fine tune your teaching skills, we share all our tools for high-quality teaching as well as our insights on how to successfully organize yoga classes, workshops and retreats, and improve your online presence.

Together we have over 12 years of experience as self-employed yoga teachers and we are look forward to sharing all our learnings and tips with you to set you up for success and make a living doing what you love.
Coaching topics include
Business Coaching for getting started as a yoga teacher or shifting and improving strategy
Online marketing including website and social media assessment and coaching (Instagram, Facebook, YouTube)
Teaching skills such as sequencing, queueing, hands on assists, confidence and authenticity
Workshop and retreat organization
Coaching Offer

Coaching sessions can be with 1:1 with Jenny or Inanna or with both teachers. Single sessions or packages of 3 or 5 sessions are available, depending on your needs. They can be held online or in person in Berlin. We happily visit your (online) class to give precise and detailed feedback.

Email us at hello@living-grace-yoga-insitute.com for availability and pricing.